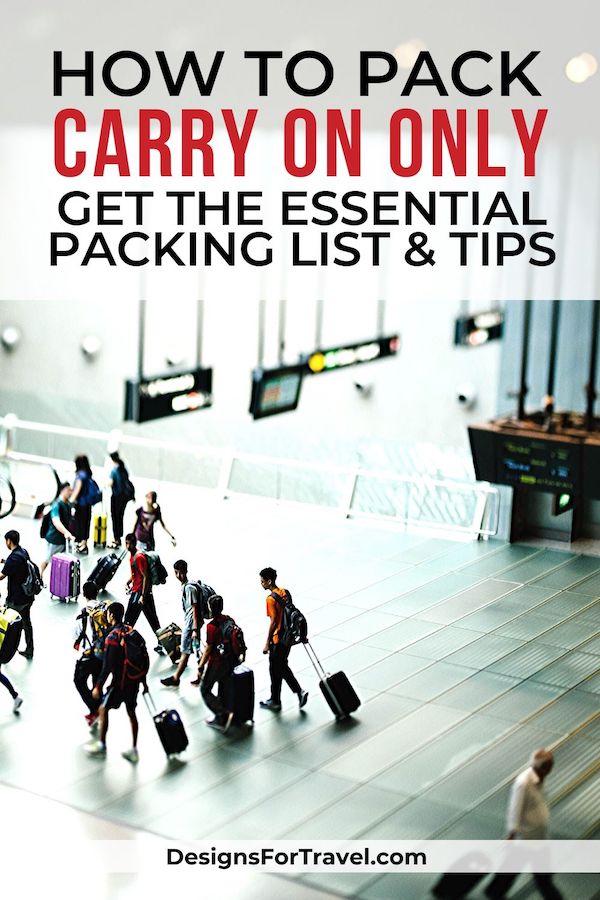 Carry On Only Packing List Essentials for One Bag Travel, The Ultimate Guide
Wondering what to pack for vacation and how to pack a carry on?
I haven't checked a bag in years!  I don't want to lose travel time or my bag.  Packing a carry on bag for international travel requires some organization and planning. But, it is well worth it, especially now that most airlines charge to check a bag.
With a good travel packing list, you will be surprised how much can fit into a small organized bag.  You really don't need half the clothes you would pack into a large suitcase anyway. You'll be so happy not to be lugging a huge and heavy suitcase around with you on vacation.  
My carry on packing list is geared toward a long trip abroad, so don't get overwhelmed (if you don't need it, then leave it out.)  Packing a carry on will be easy once you have everything that you need.
This carry on bag packing list will guide you through what to pack in a carry on bag for a week to a month or more- One suitcase fits everything you need!
Pack clothes that you will need for one week, then plan on washing as needed (dish soap or shampoo works great for hand washing clothes.)  This list is very detailed and includes explanations.  
This international travel packing list is for women as well as a men's packing list.  It's also great for family travel.  Use this carry on packing list for Europe or anywhere else you are traveling to.
Looking for a simplified printable travel packing list?
♥ Get the ultimate carry on packing list pdf  with a carry on bag checklist! ♥
See the Sign Up on the right side of this page or on the Designs For Travel Home Page.  Print it out, cross off anything you won't need, circle what you will need to purchase, then check things off as you pack them!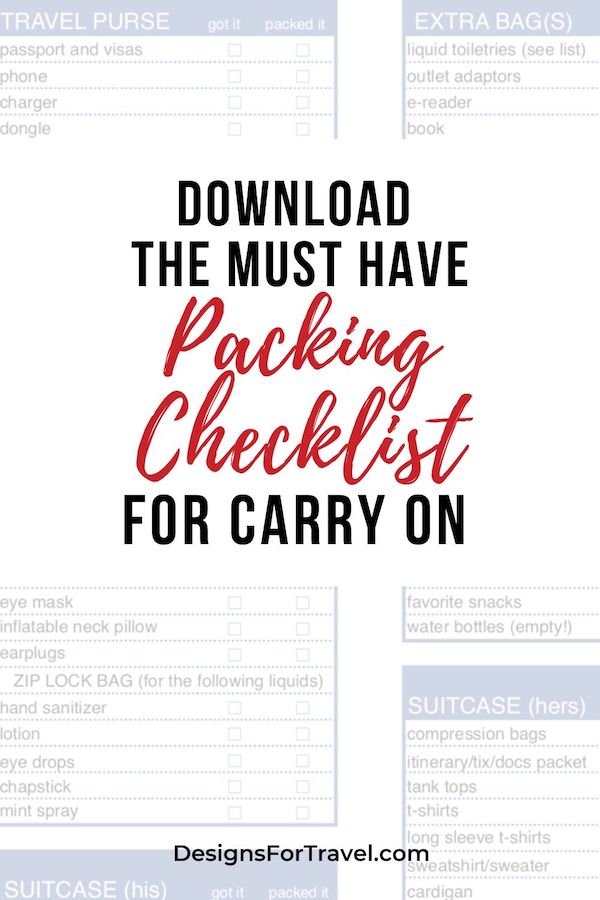 This carry on only packing list is geared towards summer travel of varying temperatures. So, for travel in cold weather, you will need to replace the tank tops with sweaters, and the sandals with boots.   I have included links on some of the items, and many are the exact items or product I use.  Make sure to pack a few days before you leave- this will help reduce stress and give you time to purchase anything you may have missed. 
For tips on what to wear on a long international flight, see below.
*Don't miss my Pre Travel Checklist for the essential things to do (like checking your passport expiration date!), from the time you book your trip, until the day before you travel.
Ready to get the ultimate packing list for carry on and packing tips?
The Ultimate Carry On Packing List
What to pack in a carry on
*Just click on any blue word for a direct link to the actual product I use or something similar
One lightweight carry on roller suitcase for each adult.  Get the designer options  suitcase here, or
Click here to see my incredible new lightweight carry on suitcase→ My Favorite Suitcase
or Clich here for the latest post on The Best Carry On Luggage
*Check the size and weight allowances on the airline's website. Use a  backpack or suitcase for each of the kids.  
Optional extra backpack or other small bag for heavy items such as liquids/toiletries, travel books, iPad/laptop, or any other heavy "extras" (see below).  This helps to keep your suitcase weight under the max that the airline allows for carry on.
Click here to see the backpack that we take on every trip→ The Backpack
Purse- secure backpack style (or the budget option) or cross body for style (small or medium and large)
*You can only carry on 2 bags each- one for the overhead bin and one that fits under the seat in front of you.  An extra bag and snack bag (see below) are only possible if they can be carried on as family members' second bags. 
Travel purse 
What to pack in a travel purse, travel purse essentials
*Passports (and Visas, if necessary)
Phone, charger (USB), dongle, earbuds, pen, pencil, notepad or journal, sunglasses
Travel wallet with drivers license, cash, credit card, ATM card (with no international fees), health insurance card, airport club card (so nice to have!)
Zip lock bag(or combine with other liquids bag): hand sanitizer, lotion, small face moisturizer (cream or spray), eye drops (for moisture on the dry airplane), mint spray, chapstick
Vitamin C packets (immune boost for the airplane), anti-bacterial wipes (to wipe around your seat), small pack of tissues, powdered sunscreen
If sleeping on the flight: cozy socks, eye mask, neck pillow, earplugs (or pack in suitcase, with a spare pair in case of nighttime noise at an accommodation!)
Clich here for the latest post on The Best Carry On Luggage (for every type of trip and budget) 
The ultimate packing list for carry on
What to pack in a carry on suitcase   (travel essentials carry on)
Carry on list:
*Roll all clothes and put each category in separate compression packing cubes  or clear compression bags to save space.
*Put your Itinerary, tickets, and any other travel documents in a page protector to keep in the bottom of the front zip pocket of your suitcase
Hers: tanks, short & long sleeve shirts, sweatshirt or sweater,  1 cardigan, 1 button down, shorts, pants/cropped, 1 jeans, 1 leggings, dresses/skirts/jumpsuit
loungewear: tank, shorts, long/cropped sweats, long sleeve shirt, short comfortable romper, pajamas, workout wear, swimsuit, swim cover, scarf
3 Smartwool socks (no show and ankle), 7 underwear, bras + bralette
Patagonia or another packable down jacket (may wear on the flight), waterproof shell (if rain is expected)
Athletic shoes/sneakers, comfort sandals, dressy sandals, flip-flops (if going to beach/pool…)
His:  t-shirts, sweatshirt, long sleeve shirt, button down/polo, shorts (+ fast drying hybrid/quick dry), boardshorts, pants/khakis/jeans, workout & loungewear (athletic shorts, sweats), comfortable sneakers, flip-flops, topsiders or loafers, boxers, socks, Smartwool ankle socks
Hats or caps, sunglasses, plastic laundry bag for each person
*Children may like to have a small stuffed animal or blanket from home.
Optional Extra Bag:
*As an alternative, the following can be put into the top of your suitcase, for easy access at airport security (liquids only)
Liquid Toiletries Packing List for Carry On
Liquids labeled in 3 oz bottles (or smaller) in qt. sized zip lock bags, 1 per person (if you don't have enough room in the allowed zip locks, purchase any necessary liquids at your destination):
Shampoo, conditioner, styling product, coconut oil (great for body, hair, face…) or lotion
Face cleanser, moisturizer, tinted sunscreen, other products (I always pack a sample size C serum and exfoliant), small tubes of toothpaste, shaving cream
Sunscreen for family (or purchase at destination)
Other Toiletries Packing List for Carry On
Toothbrush, floss, makeup, small soap, travel size stick deodorant, chapstick, cotton swabs, nail file & clippers, tweezers, razor, comb, band-aids, ibuprofen, hair accessories, shower cap, jewelry
Mini curling iron & blow dryer (if needed and not supplied by your accommodations), electric razor (if needed)
Possible Supplements: timed-release melatonin (to sleep well), magnesium citrate (take at night to get things moving in the morning), probiotics (to keep your gut healthy), digestive enzymes (to take when eating foods you may be sensitive to), Wellness formula (if you feel a cold coming on), extra c packs, any prescription meds
First Aid, depending on destination:  example, pink bismuth and/or charcoal, (mosquito repellent, anti-bac ointment and cortisone in liquids bag)
Travel gear to pack in a suitcase or the extra bag
Outlet adaptors (check type for countries visiting, 1-2 per person), clip-on reading light & book or e-reader, glasses, packable disposable cooler (great for picnics), waterproof phone pouch (good for rain or water sports), belt waist pack (great for cell phone, credit card…use for walks, hikes or biking), packable flexible iPhone tripod with Bluetooth (for family photos), car charger (if driving), ultralight pack for hiking (great lightweight scrunchable daypack)
*Fun Travel Tip: Pack a laptop & tv connector (HDMI cable) & Bluetooth speaker to watch movies together on the TV- we do this for domestic travel!
Snack bag
*use an expandable shopping bag
Napkins/paper towels, plastic utensils, extra zip lock bags, salt packs
Water Bottles (plastic or Hydroflask) drink before security, refill at the gate
Meal for the airplane – sandwiches or salads, chips
Protein powder packets- Raw For Life Chocolate with Greens Protein is my favorite for travel (just mix with water)
Snacks in the bag:  Larabars, kids choice of bars,  trail mix, kale chips, veg crackers, beet chips, cashews or almonds, jerky, crackers, fruit, hard-boiled eggs, dark chocolate
Read more about Traveling with the Best Travel Snacks and get my favorite snack recipes
What to Wear on a long flight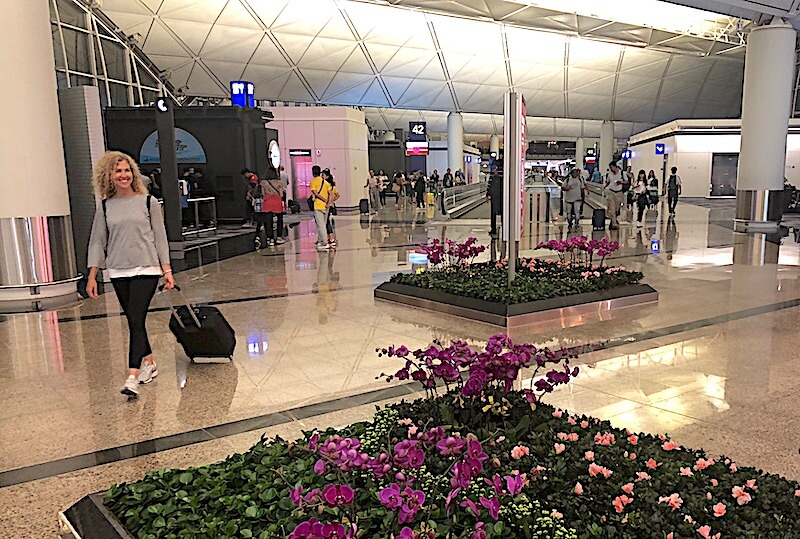 Women:  leggings or joggers, tank, long sleeve shirt, sweatshirt or short pullover sweater or  long pullover sweater, and add a long cardigan or Patagonia coat, a warm scarf, Smartwool socks (no show or ankle),  athletic sneakers (low or high top), or stylish sneakers (canvas or mesh)
*Smartwool socks are great because they can be worn several times without washing (really, no smell!) and they keep your feet warm in cold weather and cool in hot weather.
Men:  Track pants, jeans (or shorts), t-shirt, long sleeve shirt or sweatshirt, Smartwool socks, sneakers 
For more travel tips and inspiration, please read:
Top Travel Resouurces to Save You Time and Money
Best Travel Apps 2019: Don't Leave Home Without Them!
The Essential International Travel Checklist
66 Family Travel Quotes to Inspire You!
Pin this to use later!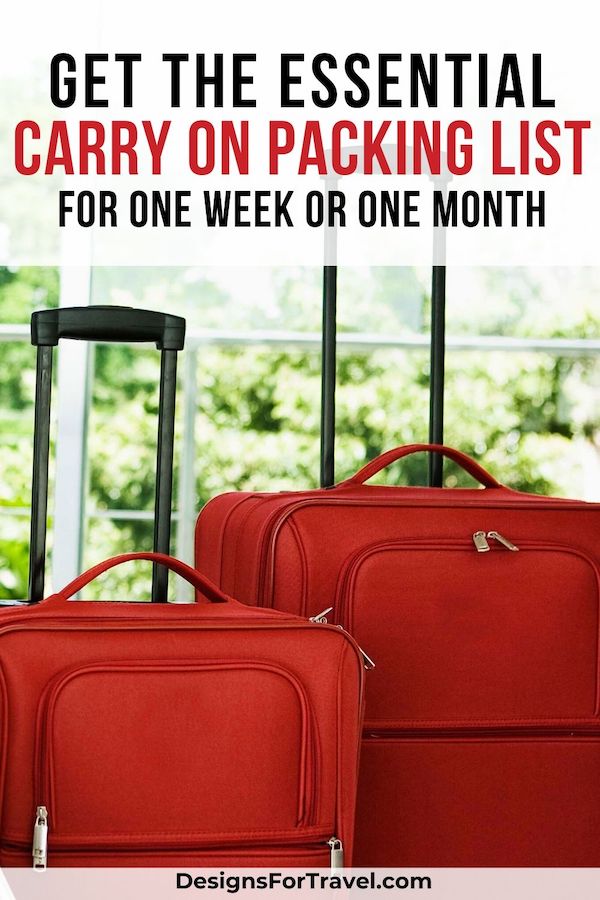 Disclosure: Please note that some of the links above are affiliate links. At no additional cost to you, I earn a commission if you make a purchase. If you have any questions about the companies or my status as an affiliate, please don't hesitate to e-mail me.
Find more travel tips at
Trip Advisor, Lonely Planet, Travel and Leisure, Forbes Travel, Travel Channel, Conde Nast Traveler, Huffington Post Travel